I don't know about you, but I can draw some pretty sweet Stairs on the Etcha-Sketch....
Check out these amazing drawing by GV Artwork done entirely with only an Etcha-Sketch...! Below is a time lapse video of a drawing that took over 100 hours and one he considers to be his best...
-see more photos and time-lapse videos on the link below. very cool...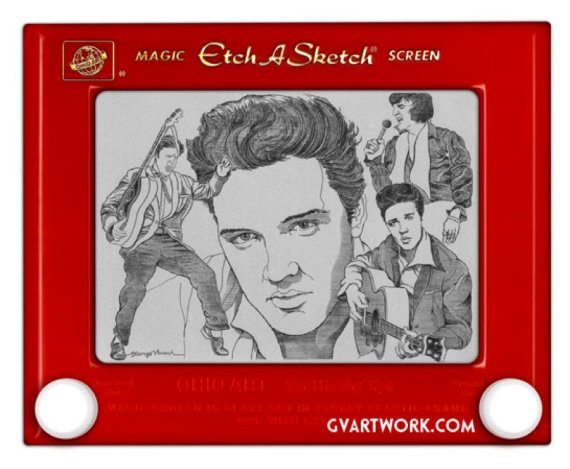 BTW: before you call 'foul'...know that these are very real and not faked...
via
techeblog